So it's a bit late, but here's my rundown of Hot 97's 2007 Summer Jam. We rolled into Giants Stadium around 1:30, thinking that the

pre

-show started at 2 and the main show started at 3. Turns out the main stage wasn't scheduled to kick off until 6:30, so we ended up skipping the

pre

-show altogether (Does part of me regret that I still haven't seen "Lip Gloss" performed live? Maybe.) and boozed in the parking lot until it was time to head inside.


The chronology of my synopsis might be a little out of

wack

, given the

schaefer

,

pbr

, and nutcrackers that flowed through my bloodstream, but I do know that

Mims

jumped out on stage to open the show almost immediately after we made our way to the floor. I have a theory about

Mims

. I'm convinced that his career is one big inside joke that he's playing on the public, an Andy Kaufman-

esque

joke.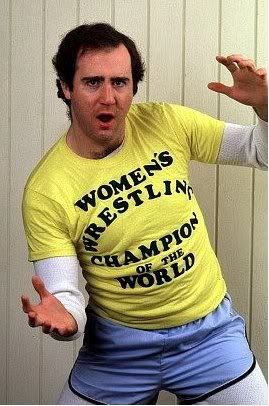 For a while I just thought

Mims

was the worst rapper of all time and nothing more. Then I noticed the line "This is why I'm hot, I don't gotta rap, I can make a mil

sayin

'

nothin

on a track." So

Mims

is knowingly churning out garbage, laughing himself all the way to the bank as the public eats it up. Maybe I'm giving him too much credit as an evil genius, but I think I'm right. All that being said however, I still had no interest in sitting through a whole set of him, so I could not have been more happy with what happened. He came out to his hit "This is why I'm hot" and then immediately afterwards closed the set with "This is why I'm hot (reggae remix)". Baby

Cham

and Junior Reid came out for the remix, which I loved, plus

Mims

was on stage for probably under 10 minutes. It was perfect.

Then we had T-Pain, who can ACTUALLY SING. I always assumed that since he had all those heavy vocal effects on his songs, it meant he was completely devoid of talent. Not the case, however, since he performed completely sans effects.

Ciara

was pretty awesome, dancing on big white letters that spelled out her name. It kind of reminded me of something that the wonders would have appeared on TV with.



Swizz

Beatz

was rocking a pretty ferocious set, but I'd be a liar if I said I didn't wig out like a 12 year old girl when

Kanye

West walked out so they could have a "songs I've produced that are awesome" battle. The DJ spun "Takeover" first for

Kanye

and I

don't

think I would've been able to count the number of dynasty signs that got thrown up on the floor alone. Plus Lil' Wayne came out later in the set for the first of several cameos before his own set.


wheelchair rocking, like

murderball

Ne-Yo was awesome, although a bit

disappointing

. Maybe it's just me being a

Ghostface

fanboy

, but when

Fabolous

turned out to be Ne-

Yo's

surprise guest I was kinda let down. Fab still rocked everything rightly though, so

all's

well that ends well. The Ne-Yo set gradually morphed into a Fab set, then a Young

Jeezy

set, then a

Ludacris

set. All of them were enjoyable, but

Ludacris

really

out shined

the rest. I had heard from people who'd seen him in the past that he was a lackluster performer, but none of that showed last Sunday. I've never seen someone have such a strong hold on a crowd that large and

Luda

literally had the crowd in the palm of his hand.



Then came Chris Brown. I've always grouped "Excuse Me Miss" and "Run It" as guilty pleasures, so I was looking forward to his set, but I definitely wasn't expecting him to put on half as good a show as he ended up giving. He performed with a full live band and sang and danced his fucking balls off. I read somewhere that Ne-Yo is supposedly working on the new Michael Jackson album, so there had been some jokes about Ne-Yo maybe bringing out Michael Jackson. Well when Brown threw on his red jacket and single rhinestone glove, then did "Rock with You" and some other Jackson tunes, it might have been better than the real thing. I mean, I'll take young Michael or black Michael

any day

, but an appearance from current Michael probably would've just been creepy.



Chris Brown's set ended with the emergence of my personal favorite dip,

Juelz

(A!), and the re-emergence of Lil' Wayne for the "

poppin

'" remix, then things went into

Weezy's

set. As much fun as the show was, there was a monsoon going on, and we were not prepared for the weather. It was starting to get to the point where the dance time/shivering time ratio was shifting in a negative direction, so we headed out right as "

Stuntin

' Like My Daddy" started. Apparently I missed seeing T.I., which is a bit of a bummer, but I'm really okay with not seeing

Diddy

,

Akon

, or Rich Boy. I actually assumed Rich Boy

didn't

show up, until someone told me yesterday that he closed the show. I really wouldn't have expected that Rich Boy was the headliner. I can't wait for next year.